I am sick today. I have a full blown cold and it makes for a less than pleasant day. I will spare you details but if Jesus ushered me into Heaven today, I would certainly think he picked a good day to spare me my misery.
I don't know about you, but when I get sick, it is easy to focus on all of the other things that are going wrong in my life because I am already discontent. Family life isn't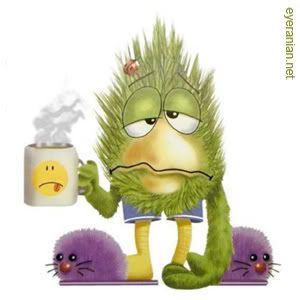 perfectly balanced, money is tight, I am still wallowing in singleness when I feel built for marriage, etc. I am sure you have your own list of despondency.
However, I know this is just a season. In
Ecclesiastes 3
Solomon reminds us that what we are going through is not only for a purpose but only for a time as well. You are probably more familiar with the The Byrds'
song
, but it expresses that there is a season to everything and then it passes. Some of it is good, some of it is miserable.
So while I will never promote the idea that life has the potential to be perfect, hang in there because whatever you are going through will only last for a time before it is replaced.